Mysterium and [Sentinel] (https://www.sentinel.co) Networks team up to create a dVPN alliance with a goal to set standards within the VPN industry and wider privacy sector that moves us towards a free internet for all.
All bodies, foundations, companies interested in human rights on the internet are welcome. Onward.
---
Alliance members
Mysterium Network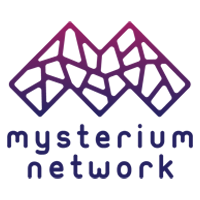 Mysterium Network is building the world's largest P2P network to power Web 3 privacy applications.
Mysterium dVPN app plugs into Mysterium's global network of residential nodes. This open marketplace allows anyone to become a node and rent their IP address to those in need. Individual users can choose from providers located all around the world, allowing them to unblock content, and making them resistant to logging, surveillance and cybercrime.
Join on discord, follow on twitter, and get involved!
Sentinel Network

The codebase of the Sentinel dVPN application is completely revealed to the public, ensuring more trust than any other VPN competitor.